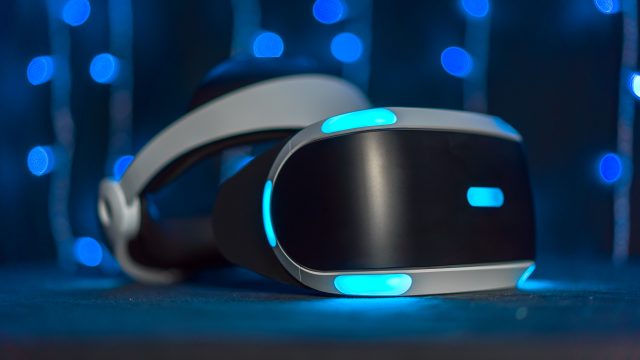 All of them had flaws. The Rift and Vive offered low-latency, room-scale VR (allowing users to optionally move around a to-scale physical space), but they needed $1,000-plus PC rigs for its high-res visuals and used external sensors that users had to install. PSVR's cheaper price meant a processing ceiling, cruder motion tracking, and lower-fidelity games.
Mobile options might barely run at all, being at the mercy of a user's under-spec smartphone that could often lead to choppy, nausea-inducing experiences—and any devices worth more than a cursory look were locked to Android phones. To top it off, the more capable first-gen HMDs weren't exactly light and could be uncomfortable if worn too long.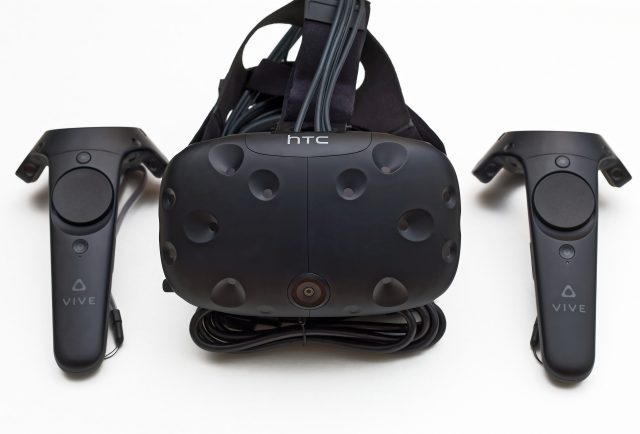 Controllers were another mixed bag. The Vive offered the best motion tracking available, while the Rift initially shipped with an Xbox One controller (until Oculus introduced its Touch controllers later that year). Though better than PSVR's finicky PS3 Move tech, first-gen tracking on PC was nevertheless prone to calibration issues. Gear VR and Daydream were a step behind that, only supporting "three degrees of freedom" movement that didn't let users move their heads or arms freely in a digital space. (And without front-facing cameras, strapping on most headsets amounted to being blindfolded.)
Despite improvements to hardware designs over the next few years, the initial appetite for VR consumption out of the gate was nowhere near what investors had been counting on. The future would have to wait.
A lot of hassle
Aside from hardware itself, adoption of the first generation of new VR devices remained in a niche largely because early HMDs weren't known for their ease of use. The resulting "friction" in the user experience took any number of forms—motion sickness, platform accessibility, difficult physical hardware setup, PC compatibility, motion control calibration, and onboarding—all of which were major hurdles to enjoying first-gen setups.
Andrew Eiche, the head of Job Simulator developer Owlchemy Labs, recalls some of the painful specifics. "You had to get a big, beefy computer and put holes in your wall to hang [sensors] at the corners of your house to get the best tracking possible, with lasers shooting everywhere," he said. "And then you had this setup that takes up to 30 minutes to get stable—and then it was finally time to go. That's a lot of friction, right?"
Ironlights developer E. McNeill agreed, though he has found that hardware user-friendliness has improved over time. "I'm not that technically challenged, but I feel like every time I use PC VR, I have to do some sort of troubleshooting," he said. "That's less true now than it was, but for a long time, it was a pain in the ass more often than it should have been."
Lang gave a simple example by way of comparison: sending a text. "If my headset was the only place I could send a text, I'd never ever go through all of those steps—put on the headset, turn it on, boot an application and type it there," he said. "But because my smartphone is five seconds away, I do it all the time. So as friction decreases, practical use cases expand."
In other words, whatever you're doing in VR has to be worth a significant amount of trouble. "Right now, VR is great for a small number of things that warrant going through that friction," he said. "So if that's an amazing, super-immersive game you can play for an hour or two in one sitting, you'll go through that five minutes to get it all set up for that big reward."