Kevin Boyle
Co-founder and CEO
What they do: Salesforce engineers, managers and administrators use Gearset to bring DevOps practices to Salesforce development and deployment.
Growth plans for the next 12 months: "Since launching in 2015, we've grown from a seven-person startup to a scale-up with more than 160 people and offices in Cambridge (UK), Belfast and Chicago. We've got ambitious growth plans and will continue rapidly scaling the company. 
"The exponential product-led growth we've seen so far, combined with the exciting new funding we've just announced, will allow us to accelerate work on our product and further grow our sales and marketing functions."
What's fueling the growth: "We're focused on making our users successful and have built a product that solves the hard problems in Salesforce DevOps while being easy to use for teams of all technical backgrounds. In doing that, we've seen incredible growth in the number of Gearset users, and today some of the biggest and most impactful companies on the planet rely on us for their Salesforce deployments.
"Focusing on creating a great product that solves our users' needs has allowed us to expand really quickly in a huge market that's only growing. In the last year alone we've nearly doubled annual recurring revenue while maintaining positive cash flow."
What sets Gearset apart for potential applicants: "We've got the fast-paced, exciting environment of a startup with the success, stability and ambition of a scale-up. At Gearset you're surrounded by smart, pragmatic people with a genuine desire to build a great solution to help our customers succeed and have fun while doing it. That's been fundamental to our success so far and will continue to be as we scale. 
"Creating an environment where our team can deliver their best work has always been important. A culture based on collaboration, trust and transparency is not just a 'nice to have' but fundamental as it gives our team the autonomy to do amazing work."
Dawn Pfeiffer
Chief Markets Officer
What they do: SDI Presence is an IT consultancy and managed services provider that works with government institutions, aviation companies, healthcare systems and more.
Growth plans for the next 12 months: "SDI is growing fast and is hiring about 10 people per month. We will maintain that pace over the next year, putting us on track to double in size as a company very quickly. It's a very exciting time to be part of SDI thanks in large part to the significant growth in our ServiceNow, Oracle and cloud practices as well as our sales, utility and government teams."
What's fueling the growth: "When looking for an outstanding IT services partner, SDI sees an increased demand from our clients for diversity. SDI Presence is the largest certified minority business enterprise, or MBE, IT services firm headquartered in Chicago. Our clients, many of whom are engaged in modernization of legacy technology environments, are looking for qualified, diverse IT firms in their supply chain. Corporate America has a growing appreciation for the strategic value of IT and diversity and how they both contribute to organizational success."
What sets SDI Presence apart for potential applicants: "First and foremost, it's our culture. Diversity, equity and inclusion are not just a slogan but a core element in our daily business operations. The firm's approach to project work considers how we can impact our communities — through MBE partnerships, workforce development and apprenticeships. 
"In addition, we provide our employees with a wide range of project opportunities that cover a broad swath of the IT industry. Employees have access to professional development tools to advance their skill sets. What we hear from our employees is that working at SDI feels like being part of a family, and we are very proud that we can provide our colleagues a professionally and personally gratifying workplace."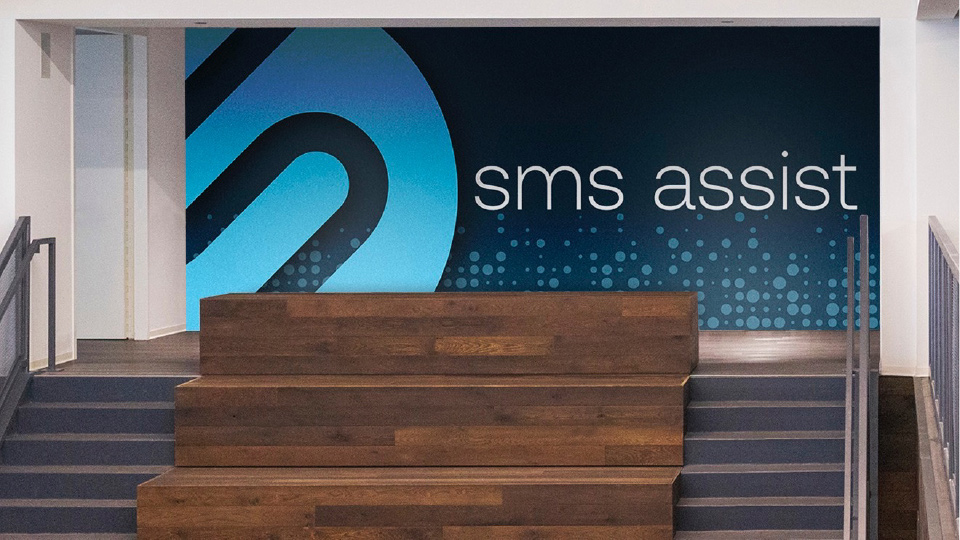 Joanna Ren
Director of Data Engineering
What they do: Facilities management professionals in retail, residential real estate, banking and more use SMS Assist's technology platform to schedule and manage maintenance and maintenance technicians.
Growth plans for the next 12 months: "The growth of our technology has necessitated the expansion of our prodtech and engineering teams during 2022. We have set an ambitious goal of doubling our prodtech team over the next year to match our lofty operational targets."
What's fueling the growth: "Over the past two years our team has made huge strides in data storage, deployment and analysis. These data management efforts led directly to leaps forward in our product offerings and operational strength. Superior data management practices and a commitment to improvement through two of our core values—relentlessly innovative and ambitious—have seen the prodtech team reach impressive goals this year. We continue to drive automation in our processes and Improve the ability of SMS Assist to deliver unrivaled service to our nationwide network of customers and affiliates."
What sets SMS Assist apart for potential applicants: "Prodtech leadership allows team members with an initiative to explore new products and develop ideas with more flexibility than other companies. Just as I have developed my skills and added to my responsibilities over the past seven years, SMS Assist has grown tremendously as well. We love data engineering candidates who consider themselves compassionate data wizards, folks who are geared up and ready to discover what the data we capture really means to our business. 
"When it comes to data engineers, we look for well-rounded, empathetic individuals who cannot wait to dive into solving problems. Our data engineering team is tasked with helping many departments solve their data storage problems by producing elegant, logic-based approaches to preparing metadata for use down the line."
Diane Hughes
Chief People Officer
What they do: Alliant Credit Union is an online credit union offering checking and savings accounts along with home, personal and auto loans.
Growth plans for the next 12 months: "We've grown headcount 22 percent since January 2020 and anticipate growing another 5 to 7 percent in the next 12 months. Our business growth and positive operating leverage have enabled new investment opportunities, spurring substantial new career opportunities for employees. We are filling roles in all business areas, but our primary focus for the next few months is technology, digital and retail lending. 
"Our savvy, selfless and socially responsible guiding principles and digital-first strategy position Alliant as a challenger and thought leader in the financial industry. We are on a mission to continue disrupting outdated banking norms, and that makes working for us exciting, meaningful, challenging and rewarding."
What's fueling the growth: "Our growth is fueled by member growth, which is driven by our best-in-class products, services and rates. We stand out from other financial institutions because of our selfless and digital-first approach, which makes us an exciting place to work for finance professionals and folks in marketing, digital and technology.
"Employees work cross-functionally on campaigns and banking solutions that help members reach financial independence. We are on a journey to become one of the highest-performing financial institutions in the industry, and we're making significant progress. Every team contributes to our success and it's an exciting time to be part of the Alliant team."
What sets Alliant apart for potential applicants: "Our culture of caring for our employees, members and communities. We emphasize employee engagement and provide opportunities for personal and professional development. As a not-for-profit financial cooperative, our members are our owners and the 'why' of all we do. We have some of the best rates in the industry, our technology teams recently launched a revamped online application system, and last year we eliminated overdraft and non-sufficient funds fees. 
"We are also committed to the communities we serve. We're focused on giving back, being socially responsible and doing good. Our focus on bridging the digital divide allows us to make an impact by minimizing digital inequality. We're not a typical financial institution. Our digital-first member-focused mission allows employees to make an impact on the industry, which is one of my favorite parts of working for Alliant."
Meg Chilton
Director of People