Published 08-16-23
Submitted by Cisco Systems, Inc.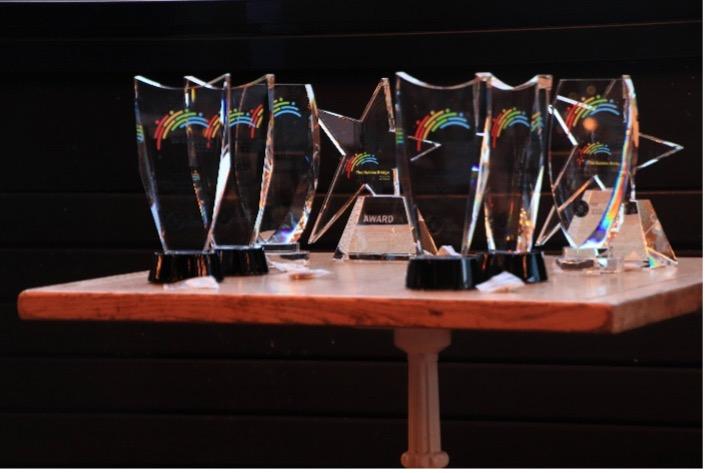 Founded more than 25 years ago, Cisco Networking Academy continues to be one of the longest-standing IT skills-to-jobs programs of its kind, in the world. But how can a 25-year-old program address today's digital skills hiring trends?
Now, more than ever, 'disruption' is at the top of mind for businesses around the globe. A program such as Networking Academy, which was set up at its foundation to provide learners with the most up-to-date and in-demand technical skills, is well-placed to address the needs of the current and future global digital skills market.
Change has always been at the core of the Networking Academy program's offerings.
A exact WEF Future of Jobs Report found that more than 85 percent of organizations surveyed said that transformation of their organization will be driven by increased adoption of new and frontier technologies and broadening digital access.
Networking Academy, through it's extensive ecosystem of education partners and flexible learning options, is training those change agents, today.
About the Be the Bridge and Golden Bridge Awards
Cisco Networking Academy's Be the Bridge Awards were launched during Networking Academy's first-ever virtual Global Partner Conference in May 2021 (fiscal 2020) to recognize the exemplary efforts of Networking Academy partners who lead in their dedication to achieving student success. Every Be the Bridge Award winner has excelled in one or more of the following categories: Inclusive Futures, Global Reach, Impacting Lives, Learning Innovation, and Partnerships.
Additionally, in each of Cisco Networking Academy's geographic regions, a prestigious Golden Bridge Award is presented to the individual or institution that showed exceptional commitment to prioritizing student success over the previous year.
The success of Cisco Networking Academy is powered by the dedication and passion of people who work towards providing equitable access to education for all. Our united purpose remains the same: to impact the lives of learners, educators, and communities through the power of technology, education, and career opportunities.
It was my absolute pleasure to present the majority of our Golden Bridge Award winners for 2023 in-person at various Partner Conferences held from May to June. Each Be the Bridge winner in each region received a certificate of achievement, a trophy, and were entered as finalists in the annual Golden Bridge Awards, with an opportunity to celebrate their achievement through blogs and other social marketing materials. In addition, Golden Bridge Award winners receive a trophy and publicity on Cisco.com.
I am thrilled to share the five Cisco Networking Academy Golden Bridge Award Winners for 2023.
2023 Golden Bridge Award winners
University of Information Technology and Management, Poland
This award recognizes the outstanding response and partnership to support Ukrainian refugees in building their digital skills and employability through the Start IT educational program Cisco4Ukraine. University of Information Technology and Management's (UITM) ability to scale at speed from 700 people in the pilot phase to 5,000 new registrations with the official launch of the program on February 1, 2023, shows how the partnerships with Networking Academy are impacting lives. Thank you to everyone behind this initiative.
Learn more in this video.
As a result of Russia's invasion of Ukraine in late February 2022, millions of Ukrainian civilians were forced to flee to other countries, mainly to Poland. According to figures from the UN refugee agency, 90 percent of these refugees were women and children. Poles opened hearts and homes to host Ukrainian refugees and help them to overcome many challenges and establish a new life.
UITM is based in Rzeszów, a city in southeastern Poland and close to the Ukrainian border. As an educational institution, UITM already had long-standing relations with Ukraine. And as a Cisco Networking Academy Support Center and Instructor Training Center, UITM was well experienced in developing and delivery of educational projects for different types of learners. With the Networking Academy partnership and a Cisco Foundation training grant, UITM was able to transform the initial humanitarian support provided to the refugees into a more programmable approach, addressing the need to build digital skills, upskilling, and reskilling newcomers, and to open new opportunities for displaced Ukrainians. UITM started with a pilot program, hiring Ukrainian Networking Academy instructors to deliver the courses, and adjusted the project to the specific requirements of the Ukrainian refugees.
UITM used a range of communication channels to reach the refugees, including social media, PR activities, partnerships with local governments in Poland and Ukraine, and collaboration with non-government organizations that support Ukrainian citizens.
"So far, over 4,300 refugees from Ukraine have taken part in various trainings. We expect the first graduates of the full pathway in September 2023. They will then be offered the opportunity to participate in advanced training, which will last for the next few months. Meantime many learners complete the short courses and collect the digital badges offered on the Skills for All platform. 
The employment process is very individual and depends on many factors. Start IT Cisco4Ukraine not only gives an opportunity to learn new tech skills, reskill, upskill, and prepare for their first tech jobs but also empowers learners and creates a pipeline of talent who want to develop and achieve more. We invite the course graduates to enroll in Cisco Talent Bridge Matching Engine platform to access the opportunities advertised by the Cisco ecosystem and we provide the resources to prepare for the recruitment processes and job market demand.
We are proud that the Cisco Networking Academy community appreciated our commitment to supporting refugees from Ukraine. We feel honored, but at the same time, this distinction strengthens our motivation for further action. We are very happy that the first results of this project are already visible – although the training is ongoing and the full path of training has not been completed yet, we observe that thanks to the Start IT Cisco4Ukraine project individuals are open to new opportunities and better equipped with skills critical in the digital economy. We believe that granting this award to our university will also help in the further promotion of the project and convince new learners to join our free training in the field of cybersecurity and programming."
~Lucjan Hajder, IT Director, UITM
National Information Technology Development Agency, Nigeria
This award recognizes National Information Technology Development Agency's (NITDA) partnership, under the Ministry Communications Technology and Digital Economy, in championing digital skills implementation and digital literacy and skills development programs, with the aim of reaching a 95 percent digital literacy level in the Federal Government of Nigeria by 2030. Thank you for your ongoing commitment to the success of these initiatives. We would particularly like to highlight your partnership with Cisco Networking Academy to train over 2,000 students in Cisco Certified Networking Associate (CCNA) towards industry certification, and over 10,000 service providers in Cybersecurity. Your support, engagement with Networking Academy instructors, and free internet data for the students engaged in the training is positively impacting lives.
"It is always a delight to receive awards in recognition of our efforts as they inspire us to do more. It offers the next level of motivation which could have profound impacts on us and the society at large. This award in particular serves as a confidence booster as it helps us track the success of our desired trajectory in trying to achieve a digital Nigeria. Not only did receiving this award feel gratifying by validating our efforts and the digital transformation agenda, it is also a testimony that we are on the right track towards transforming Nigeria into a leading digital economy, providing quality life and economic prosperity for all."
~Muhammad Kabir Salihu (MNSE, COREN), Deputy Director, IT Infrastructure Solutions Department, Information Solutions Department (ITIS), National Information Technology Development Agency (NITDA)
Read more about NITDA.
Fundación Omar Dengo, Costa Rica
The Fundación Omar Dengo (FOD) is credited with this well-deserved recognition by celebrating its impact through the Cisco Networking Academy program on young people and adults from different provinces of the country. As a key partner of the program in Costa Rica, FOD demonstrates its excellence in its areas of performance, overcoming challenges and barriers that they have encountered along the way and creating their own routes to success, in an innovative and autonomous way. As part of its management, the FOD collaborates in the creation of complementary content designed specifically for its audiences, developing programs for the community and for the underserved.
In fiscal 2023, FOD receives the Golden Bridge Award for contributing to the acceleration of learning digital skills in the local ecosystem by closing the digital divide and promoting employability programs in courses such as programming, cybersecurity, networks and Internet of Things, among others. Congratulations to all involved.
"The Omar Dengo Foundation has promoted workforce development for 35 years through educational proposals that are based on the use of new technologies. It is an honor for us to receive this award, which recognizes the role we have played in closing digital gaps, mainly in promoting employability programs in areas such as programming, cybersecurity, networks, and the Internet of Things."
~Elena Carreras, Director, Innova Educational Development, Fundación Omar Dengo
EdCreate Foundation, India
This award recognizes a significant milestone for EdCreate of reaching more than 100,000 students in India, making EdCreate our largest Networking Academy partner in India. We are in awe of how many underserved communities EdCreate serves in their educational focus – up to 70 or 80 percent! We are also excited to see employer partnerships in India successfully placing students in IT companies, to further create career opportunities for them.
You can read more from a exact blog.
"The challenges to educate underserved students in rural Indian areas are many and include infrastructure in the colleges, lack of well-equipped laboratories, workshops, and classrooms, which hinders the effective delivery of any technical education program. Regulatory challenges such as compliance with regulatory frameworks, accreditation processes, and frequent policy changes can also be a challenge for technical education institutions. Navigating these requirements while ensuring quality education becomes very demanding. We are constantly juggling the quality of the faculty, industry/academia gaps, lack of research and innovation, access and affordability, as well as the rural/urban divide.
When we began our partnership with Cisco, we underestimated the magnitude of impact Cisco Networking Academy program can bring in people's lives. There is a profound effect on millions of students and their families when we create a world-class, employable, digital workforce, far beyond what the individuals, themselves, had originally anticipated, too. The journey so far has been very transformative."
Thanks to Cisco India Team and the global leadership for this continued support and their belief in our work. We are truly honored and humbled to receive the Golden Bridge Award for the second year in a row. It is a validation of the hard work and dedication that went into developing our organization as the largest Cisco Networking Academy partner in the world today. Looking to the future, EdCreate Foundation aims to expand in all Indian geographies, as it plans to "go global". "With the help of our wonderful team, tech adoption and our strategic alliances with multiple governments, we will scale faster in our commitment to create a digital and employable workforce."
~Manas Deep, co-founder, EdCreate Foundation
Ivy Tech Community College, Indiana, United States
Through the Ivy Tech's Valparaiso campus Routing Switching Certificate program, Ivy Tech Community College  participates in the State Earn and Learn (SEAL) Program. This ten-month program is a part of the Indiana Department of Workforce Development. It is an industry-driven, high-quality career pathway where employers can develop and prepare their future workforce. Individuals can obtain paid work experience and receive progressive wage increases, classroom instruction, and a portable, nationally-recognized credential. SEAL programs are certified by the State of Indiana. Applicants work in collaboration with employers to achieve certification.
The Golden Bridge Award recognizes Ivy Tech for providing students with the skills needed to work in the IT field and the ability to earn industry-recognized certifications. We're also excited to see apprenticeship opportunities expanding with local business community partnerships, impacting the lives of students and the organizations they will ultimately work for.
"Ivy Tech Community College is honored to be a recipient of the Cisco Networking Academy Golden Bridge Award for 2023. Ivy Tech's vision is that our students will earn 50,000 high-quality credentials each year aligned with the needs of Indiana's workforce and communities. Our partnership with Cisco and the Cisco Networking Academy is vital in reaching this vision and our commitment to our students. This also aligns with one of the goals of the Cisco Networking Academy, to "provide skills training through strong public-private partnerships, high-quality curriculum, and inclusive workforce development programs."
~Ben Marrero – Cisco Academy Support Center, Interim Dean, School of IT, Valparaiso Campus
"Internships are crucial to the student's learning process and eventual success. Within internships, classroom concepts suddenly become fundamental tools of the trade as you interact and learn in a professional setting. Our Routing and Switching SEAL program gives our students real-world experiences. Also, internships help build résumés and teach instrumental, career-developing qualities. Internships help develop your professionalism and encourage character growth and characteristics like integrity, commitment, and self-motivation, which are several traits learned through an internship." says Mr. Marrero.
This is the first Ivy Tech School of IT program to be credited by the Indiana SEAL program, with future plans to expand to other IT programs, such as Cybersecurity and Programming.
"I have been attending Ivy Tech for three years to obtain my Associated Degree in Network Infrastructure. Throughout my studies, I have taken many of the networking courses that Ivy Tech provides through Cisco, and they have all helped me get the current job I have. The most beneficial course Ivy Tech has from Cisco was the Infrastructure Design – Logical and Physical (SEAL program), it has helped me with my current job where I have had to build labs and make my own cables. I have said to Ben Marrero multiple times that I would be happy to take the class again because learning about fiber optic cabling and making those cables was fun and interesting to learn about."
~Lawrence De Rozairo, Student at Ivy Tech Community College
2023 Be the Bridge Award winners
Europe-CIS
Universidad Miguel Hernández, Spain
Middle East and Africa
Department of Higher Education South Africa
African Advanced Level Telecommunications Institute, Kenya
Latin America
SENAI – SP, Brazil
Asia Pacific, Japan, and China
Electrical and Information Engineering, Universitas Gadjah Mada, India
United States and Canada
Montgomery County Community College
Western Academy Support and Training Center
Previous Be the Bridge Awards winners
2022 Cisco Networking Academy announces Golden Bridge Award winners while celebrating 25 years of impact – Cisco Blogs
2021 Cisco Networking Academy recognizes top partners and instructors – Cisco Blogs

View original content here.