in association with

 
WEBINAR: How can integrated care systems most effectively collect and use data to combat health inequalities?
Wednesday 28 September 2022 – 10.30am-11.15am
The early waves of the pandemic starkly illustrated the impact of social determinants on health, sometimes leading to an enhanced focus on providing equal access to healthcare. The question now is how the NHS might maintain that focus, further enhance the determination to combat structural inequalities, and successfully intervene to Improve the lives of individuals and communities.
Some hope that integrated care systems – now statutory – could be part of the answer, by more formally bringing together organisations in a health and care economy. But if action is to be possible, then data is going to be central.
How, then, can ICSs most effectively collect and use data to combat health inequalities? Are there existing population health management approaches which might be further built upon? Could and should local areas consolidate IT systems to make information sharing more straightforward? What are the obstacles with getting the right data to the right place to be acted upon? And how can those obstacles be overcome?
This HSJ webinar, run in association with Oracle Cerner, will bring together a small panel to discuss these important questions.
Speakers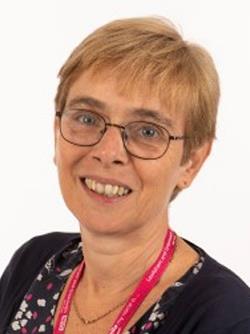 Elizabeth Aitken, medical director, Lewisham and Greenwich Trust
Elizabeth Aitken has been chief medical officer and responsible officer at Lewisham and Greenwich Trust since 2006. The organisation offers acute and community services in outer London. Dr Aitken has previously held roles as the organisation's clinical director for older people and director of service for acute and elderly medicine. Her clinical interests include orthogeriatrics, falls, and intermediate care including ensuring that older patients have the best care in the right setting. She has been working with colleagues on addressing the challenges of the elective recovery programme across South East London.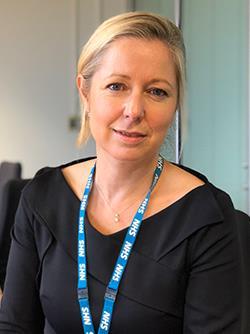 Paula Cowan, Regional medical director for primary care (north west), NHS England

Paula Cowan became regional medical director for primary care for NHS England earlier this year, having previously held a number of leadership roles at Wirral CCG including – most recently – that of clinical chair. While at the CCG she led on key projects to promote integrated working across all partner organisations, including on health inequalities and through the use of digital platforms. Dr Cowan has been a GP partner at the Eastham Group Practice in Wirral since 2003.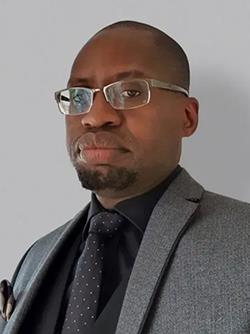 Owen Chinembiri, senior implementation lead digital health and data, NHS Race and Health Observatory
Owen is the senior implementation lead (digital health and data) in the NHS Race and Health Observatory, which is hosted by NHS Confederation. He joined the NHS in 2004 as an occupational therapist, having previously worked in the same role in his native Zimbabwe and Botswana. Owen is an alumnus of the NHS Graduate Scheme in the health informatics specialism and is passionate about using data to reduce inequality and Improve patient care and staff experiences.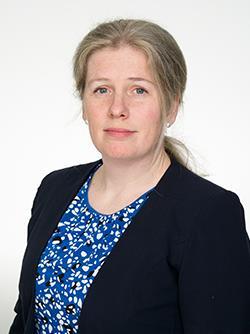 Sarah Dougan, director of population health intelligence, North Central London Integrated Care Board
Sarah is a consultant in public health who specialises in health intelligence and who has worked in north London, mostly in local government, since 2009. During this time she has served as deputy director of public health for Camden and led the knowledge and intelligence team for Camden and Islington councils. More recently, with others, she has led on the development of HealtheIntent – North London's population health management platform. In her current role she leads system-wide work on population health analytics, including measuring inequalities.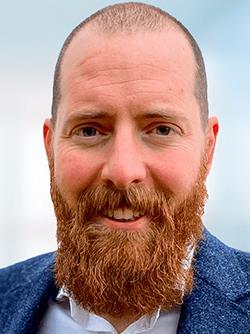 Andrew Moran, population health strategy executive, Oracle Cerner
Andrew Moran is a population health strategy executive at Oracle Cerner. He has a particular interest in public health engagements that drive real change in the impact of inequalities on people's lives. Andrew has wide experience across health and care strategy and previously worked at Public Health England, providing leadership on health and justice (specifically in prison), on cardiovascular disease, and on diabetes prevention. He also spent several years working in intelligence and population health management at a clinical commissioning group in the North West.
Chair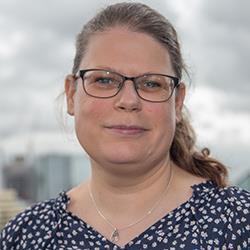 Claire Read, contributor, HSJ
Claire Read is a professional writer and editor who has specialised in healthcare throughout her 20-year career. She has been a regular contributor to HSJ since 2012 and has a particular interest in healthcare digitisation and technology.
Complete the form below to register:
Form
Thank you for registering for this webinar. Further information will be emailed to you shortly. Add to Calendar.