Chronic labor shortages in the construction industry have intensified since the onset of the COVID-19 pandemic, yet the demand for construction continues to soar. To fill the voids in their workforce, many contractors are bringing on workers with little to no experience. But concrete construction is not for the unskilled. Those who work with concrete need to know what concrete is made of, how it behaves and how to safely place and finish it to produce quality, long-lasting results. Employers need an accessible training tool that introduces new employees to the material as well as to basic construction practices.
Enter "Concrete Fundamentals." Published by the American Concrete Institute (ACI), the popular guide can be used as an onboarding and training resource. It starts by answering the most basic question of all: "What is concrete?"
Sometimes referred to as CSS-0(16), Concrete Fundamentals is an entry-level guide that provides readers with a list of vocabulary words and definitions that every concrete craftsman should know (and briefly explains why concrete should not be called cement). It is a good starting point for apprentices, journeymen, foremen, material suppliers and even young engineers without field experience. Those already working in the concrete field also can use the document as a guide for good practice.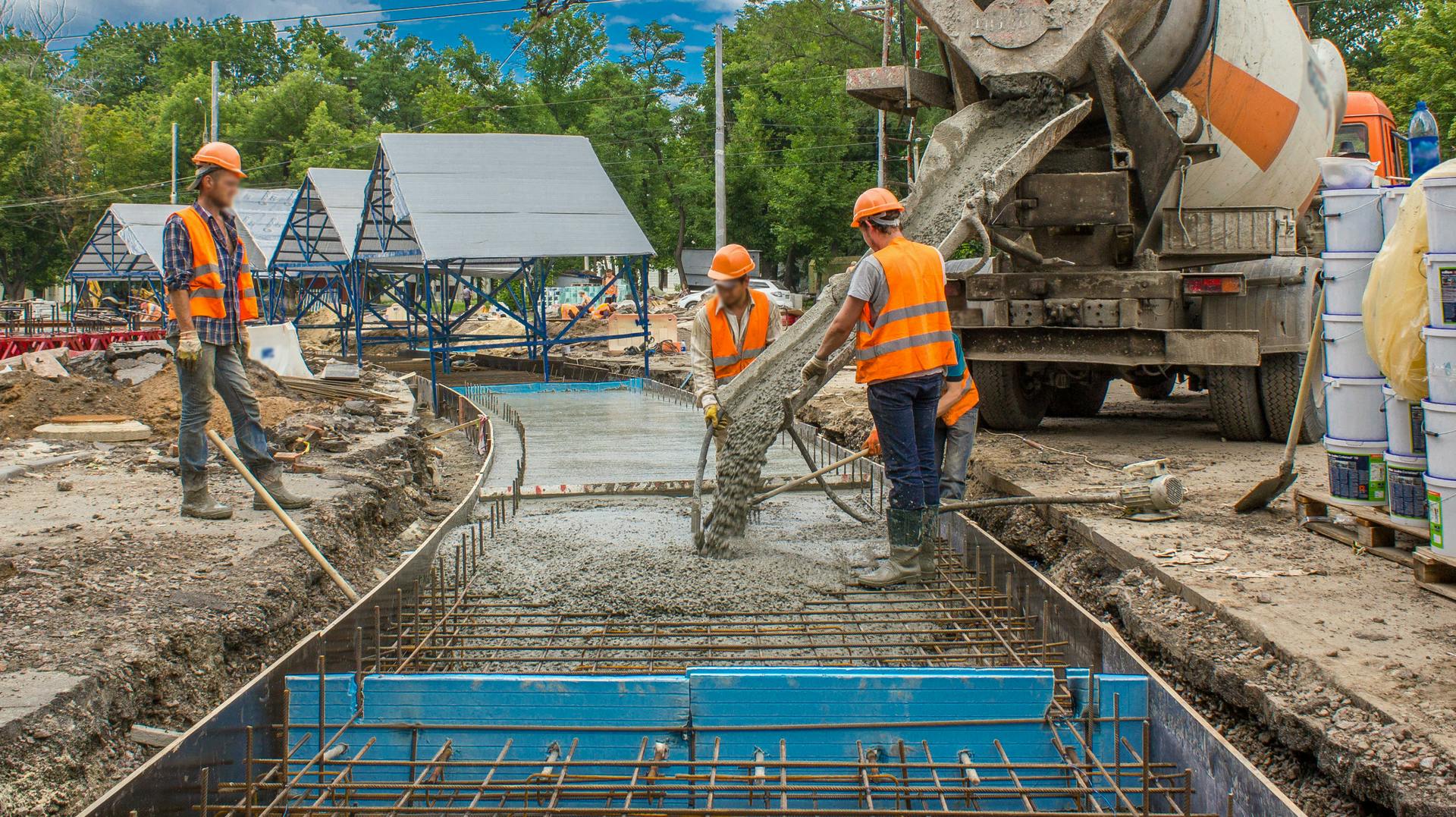 In addition to discussing the basics of concrete—i.e., how it is made and why it is the most widely used construction material today—the guide also provides sage advice for those working in the field, such as the importance of not adding water beyond that in the original mixture proportions, the significance of proper curing and how to handle concrete safely. Chapters include:
Concrete materials (types of cement, aggregates, admixtures and supplementary cementitious materials)
Mixture proportioning
Batching and mixing concrete
Handling, placing and consolidating concrete
Curing and protection
Field testing and control of concrete quality
Evaluating concrete strength (core and cylinder strength tests of hardened concrete)
First published in 2015, Concrete Fundamentals is one of five books in ACI's Concrete Craftsman Series (see sidebar), which was created to provide guidance and best practices to concrete contractors. For more information or to purchase the guide in print, digital PDF or Spanish formats, visit concrete.org.
ACI recently moved from offering the full-color guide in hard cover to a less expensive soft cover format. The paperback's lower price makes it more affordable to include in group training and development programs and as a reference, says Michael Tholen, managing director of engineering at ACI.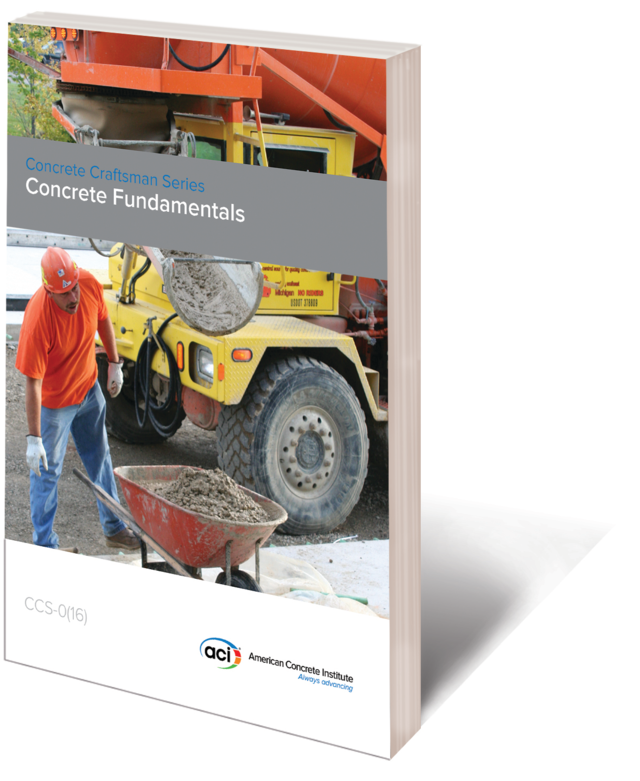 ACI's Concrete Fundamentals guide (CCS-0) is now available in softcover, making it a more affordable training tool for onboarding new employees.American Concrete Institute
Concrete Fundamentals also can be used as a required course textbook. In fact, ACI recommends it as a supplemental study guide for Concrete Field Testing Technician certification.
"The ACI Concrete Field Testing Technician – Grade I (FT1) certification program has become the concrete construction industry's go-to entry-level credential, but it does not test candidates on their knowledge of basic concrete technology. FT1 candidates are often new to the concrete industry and do not bring this knowledge with them," explains John Nehasil, managing director of ACI's Certification Department. "In recognition of this, ACI Certification recommends CCS-0 as basic supplementary information to provide background and context to FT1 candidates and aid in their understanding the importance of performing the ASTM Standard procedures and tests properly."
Unlike other building materials that are delivered ready to use, most concrete has to be manufactured at or near the jobsite just before use. The quality of the concrete—its ability to develop the desired strength and other properties specified by the designer—depends on the knowledge and skill of the concrete crews in the field or at the precast plant. This is why concrete professionals are an integral part of successful concrete construction projects.
Providing new hires with a copy of Concrete Fundamentals, and carefully reviewing with them what's inside, is an ideal first step toward ensuring they have the basic knowledge needed to contribute to project success.
About the author 
Claire A. Hiltz is the director of professional development at the American Concrete Institute, with more than 20 years of experience as an instructional designer and course developer working with learning management systems and eLearning authoring tools. Her team collaborates with subject matter experts to design and develop educational documents and online courses as well as coordinate the delivery of live webinars and classroom-based seminars.